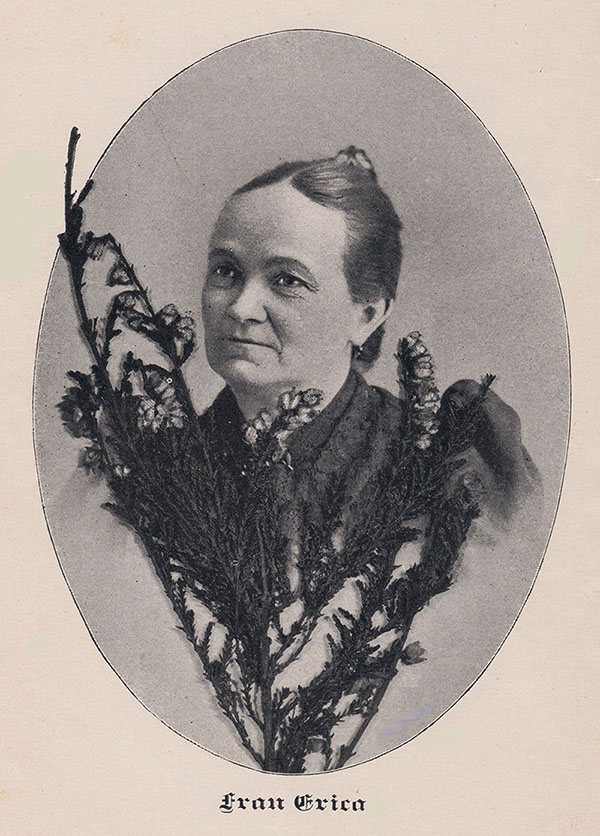 Meet Adelheid Rickmeyer
Adelheid Rickmeyer was a young woman in her late teens living in Blumenthal, near Hannover, in Germany. She was a writer and a poet, publishing her work under the pen name Frau Erica, a reference to the heather (Erikablüte) that grew in her beloved meadows.
Adelheid had become engaged to a young man named Wilhelm Ernst Paul Mueller, eldest son of the man who owned the Bosenbüttel estate near Midlum. Before they could marry, however, Wilhelm's father sold his estate and moved his family to America. That was in the fall of 1865.
One year later, the news was not good. The Muellers had settled near Kendallville, Indiana, where Wilhelm's father had invested nearly all his money in a beautiful farm of nearly 600 acres. But Wilhelm's father died six months after their arrival in Indiana. Wilhelm's mother Johanne soon learned they had been swindled and did not have clear title to the land. The bank foreclosed. Johanne and her nine children settled on a portion of the original farm — a little more than 100 acres, all of it heavily mortgaged. Wilhelm had to run the farm, pay the mortgage, and provide for his mother and his siblings.
He sent Adelheid a photograph. Would she still come over and marry him?
Adelheid, then 22 years old, traveled alone to New York in 1867, boarded a train for the Midwest and married Wilhelm on November 28, 1867, despite his reduced circumstances. The rest, as they say, is history.